Tweaking systems and structures to develop coherence is sometimes challenging for teams.
When some people ask, Why are we doing this? That may be an indication that how we do things does not make full sense to people in the organization.
This is not an insurmountable problem and there are ways we can develop more coherence in our program and in our school.
The use of time is one of the challenges of coherence.
When teams are unclear about what their specific goals they want to achieve in a school year, often the time that they allocate for implementing those goals might be taken away.
It's easy to take away the time that is supposedly dedicated to common goals for the school year. Schools can simply cancel something and tell teachers to focus on something else during that time. Even when the implementation goal is in the timetable, a memo can override it. When this happens, suddenly what the team thought is a priority does not seem as important because it has been cancelled and replaced with something else.
We can avoid this self-sabotage of an action plan and help our teams move toward the goals we communicate through our action plan or strategic plan or even our vision statements.
How we use time and optimise this limited resource is one of the structures we can develop to ensure our shared goals are what our team is working toward.
Schools have a lot of to-do action plans, and sometimes it is a challenge to pack all the action plans into the limited time that we have in a school year.
Knowing in advance what the year's focus is and creating a time budget for this is an essential action we can take.
Some questions we might ask, preferably before a new school year begins are:
What are our goals for this year as a team, for this program?
How much time will we invest in these goals in the student timetable?
How much time will we invest in these goals in the teacher timetable?
What will we need to stop doing to dedicate this time to these goals, this year?
What support will we need to provide for those (teachers) who are leading these goals?
How will we communicate the goals so everyone gets on the same page?
How often will we check in with the team so that we don't miss opportunities to provide support?
What will we need to see to determine what's working and what needs further amendment?
What form will this data take, and where do we find it?
How will we build in a process of using this data to improve, while we are taking action?
Inquiring into how we can best use the time we do have for implementation goals we identify help strengthen coherence in our programs.
Often solutions to the problems teams face in schools are small choices that teams can make to prevent the distressing situations from becoming normalized that make teachers feel like they are constantly trying to catch up with moving targets.
When we choose to commit time to an implementation goal and work together to give that goal the time it deserves for teachers and students to engage it on a regular basis, the coherence that it creates in the minds of all learners is a resource that keeps feeding energy into collaborative work.
Featured Photo by Jon Tyson on Unsplash
https://f.convertkit.com/ckjs/ck.5.js
Make everything your team does, count.
Now available in ebook and paperback.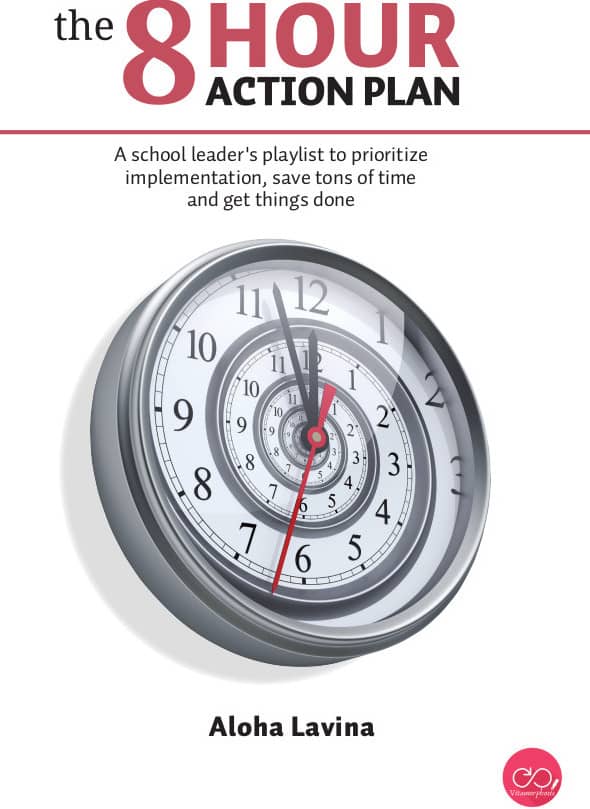 .formkit-form[data-uid="37db769079″] *{font-family:"Helvetica Neue",Helvetica,Arial,Verdana,sans-serif;box-sizing:border-box;}.formkit-form[data-uid="37db769079″]{-webkit-font-smoothing:antialiased;-moz-osx-font-smoothing:grayscale;}.formkit-form[data-uid="37db769079″] legend{border:none;font-size:inherit;margin-bottom:10px;padding:0;position:relative;display:table;}.formkit-form[data-uid="37db769079″] fieldset{border:0;padding:0.01em 0 0 0;margin:0;min-width:0;}.formkit-form[data-uid="37db769079″] body:not(:-moz-handler-blocked) fieldset{display:table-cell;}.formkit-form[data-uid="37db769079″] h1,.formkit-form[data-uid="37db769079″] h2,.formkit-form[data-uid="37db769079″] h3,.formkit-form[data-uid="37db769079″] h4,.formkit-form[data-uid="37db769079″] h5,.formkit-form[data-uid="37db769079″] h6{color:inherit;font-size:inherit;font-weight:inherit;}.formkit-form[data-uid="37db769079″] p{color:inherit;font-size:inherit;font-weight:inherit;}.formkit-form[data-uid="37db769079″][data-format="modal"]{display:none;}.formkit-form[data-uid="37db769079″][data-format="slide in"]{display:none;}.formkit-form[data-uid="37db769079″] .formkit-input,.formkit-form[data-uid="37db769079″] .formkit-select,.formkit-form[data-uid="37db769079″] .formkit-checkboxes{width:100%;}.formkit-form[data-uid="37db769079″] .formkit-button,.formkit-form[data-uid="37db769079″] .formkit-submit{border:0;border-radius:5px;color:#ffffff;cursor:pointer;display:inline-block;text-align:center;font-size:15px;font-weight:500;cursor:pointer;margin-bottom:15px;overflow:hidden;padding:0;position:relative;vertical-align:middle;}.formkit-form[data-uid="37db769079″] .formkit-button:hover,.formkit-form[data-uid="37db769079″] .formkit-submit:hover,.formkit-form[data-uid="37db769079″] .formkit-button:focus,.formkit-form[data-uid="37db769079″] .formkit-submit:focus{outline:none;}.formkit-form[data-uid="37db769079″] .formkit-button:hover > span,.formkit-form[data-uid="37db769079″] .formkit-submit:hover > span,.formkit-form[data-uid="37db769079″] .formkit-button:focus > span,.formkit-form[data-uid="37db769079″] .formkit-submit:focus > span{background-color:rgba(0,0,0,0.1);}.formkit-form[data-uid="37db769079″] .formkit-button > span,.formkit-form[data-uid="37db769079″] .formkit-submit > span{display:block;-webkit-transition:all 300ms ease-in-out;transition:all 300ms ease-in-out;padding:12px 24px;}.formkit-form[data-uid="37db769079″] .formkit-input{background:#ffffff;font-size:15px;padding:12px;border:1px solid #e3e3e3;-webkit-flex:1 0 auto;-ms-flex:1 0 auto;flex:1 0 auto;line-height:1.4;margin:0;-webkit-transition:border-color ease-out 300ms;transition:border-color ease-out 300ms;}.formkit-form[data-uid="37db769079″] .formkit-input:focus{outline:none;border-color:#1677be;-webkit-transition:border-color ease 300ms;transition:border-color ease 300ms;}.formkit-form[data-uid="37db769079″] .formkit-input::-webkit-input-placeholder{color:inherit;opacity:0.8;}.formkit-form[data-uid="37db769079″] .formkit-input::-moz-placeholder{color:inherit;opacity:0.8;}.formkit-form[data-uid="37db769079″] .formkit-input:-ms-input-placeholder{color:inherit;opacity:0.8;}.formkit-form[data-uid="37db769079″] .formkit-input::placeholder{color:inherit;opacity:0.8;}.formkit-form[data-uid="37db769079″] [data-group="dropdown"]{position:relative;display:inline-block;width:100%;}.formkit-form[data-uid="37db769079″] [data-group="dropdown"]::before{content:"";top:calc(50% – 2.5px);right:10px;position:absolute;pointer-events:none;border-color:#4f4f4f transparent transparent transparent;border-style:solid;border-width:6px 6px 0 6px;height:0;width:0;z-index:999;}.formkit-form[data-uid="37db769079″] [data-group="dropdown"] select{height:auto;width:100%;cursor:pointer;color:#333333;line-height:1.4;margin-bottom:0;padding:0 6px;-webkit-appearance:none;-moz-appearance:none;appearance:none;font-size:15px;padding:12px;padding-right:25px;border:1px solid #e3e3e3;background:#ffffff;}.formkit-form[data-uid="37db769079″] [data-group="dropdown"] select:focus{outline:none;}.formkit-form[data-uid="37db769079″] [data-group="checkboxes"]{text-align:left;margin:0;}.formkit-form[data-uid="37db769079″] [data-group="checkboxes"] [data-group="checkbox"]{margin-bottom:10px;}.formkit-form[data-uid="37db769079″] [data-group="checkboxes"] [data-group="checkbox"] *{cursor:pointer;}.formkit-form[data-uid="37db769079″] [data-group="checkboxes"] [data-group="checkbox"]:last-of-type{margin-bottom:0;}.formkit-form[data-uid="37db769079″] [data-group="checkboxes"] [data-group="checkbox"] input[type="checkbox"]{display:none;}.formkit-form[data-uid="37db769079″] [data-group="checkboxes"] [data-group="checkbox"] input[type="checkbox"] + label::after{content:none;}.formkit-form[data-uid="37db769079″] [data-group="checkboxes"] [data-group="checkbox"] input[type="checkbox"]:checked + label::after{border-color:#ffffff;content:"";}.formkit-form[data-uid="37db769079″] [data-group="checkboxes"] [data-group="checkbox"] input[type="checkbox"]:checked + label::before{background:#10bf7a;border-color:#10bf7a;}.formkit-form[data-uid="37db769079″] [data-group="checkboxes"] [data-group="checkbox"] label{position:relative;display:inline-block;padding-left:28px;}.formkit-form[data-uid="37db769079″] [data-group="checkboxes"] [data-group="checkbox"] label::before,.formkit-form[data-uid="37db769079″] [data-group="checkboxes"] [data-group="checkbox"] label::after{position:absolute;content:"";display:inline-block;}.formkit-form[data-uid="37db769079″] [data-group="checkboxes"] [data-group="checkbox"] label::before{height:16px;width:16px;border:1px solid #e3e3e3;background:#ffffff;left:0px;top:3px;}.formkit-form[data-uid="37db769079″] [data-group="checkboxes"] [data-group="checkbox"] label::after{height:4px;width:8px;border-left:2px solid #4d4d4d;border-bottom:2px solid #4d4d4d;-webkit-transform:rotate(-45deg);-ms-transform:rotate(-45deg);transform:rotate(-45deg);left:4px;top:8px;}.formkit-form[data-uid="37db769079″] .formkit-alert{background:#f9fafb;border:1px solid #e3e3e3;border-radius:5px;-webkit-flex:1 0 auto;-ms-flex:1 0 auto;flex:1 0 auto;list-style:none;margin:25px auto;padding:12px;text-align:center;width:100%;}.formkit-form[data-uid="37db769079″] .formkit-alert:empty{display:none;}.formkit-form[data-uid="37db769079″] .formkit-alert-success{background:#d3fbeb;border-color:#10bf7a;color:#0c905c;}.formkit-form[data-uid="37db769079″] .formkit-alert-error{background:#fde8e2;border-color:#f2643b;color:#ea4110;}.formkit-form[data-uid="37db769079″] .formkit-spinner{display:-webkit-box;display:-webkit-flex;display:-ms-flexbox;display:flex;height:0px;width:0px;margin:0 auto;position:absolute;top:0;left:0;right:0;width:0px;overflow:hidden;text-align:center;-webkit-transition:all 300ms ease-in-out;transition:all 300ms ease-in-out;}.formkit-form[data-uid="37db769079″] .formkit-spinner > div{margin:auto;width:12px;height:12px;background-color:#fff;opacity:0.3;border-radius:100%;display:inline-block;-webkit-animation:formkit-bouncedelay-formkit-form-data-uid-37db769079- 1.4s infinite ease-in-out both;animation:formkit-bouncedelay-formkit-form-data-uid-37db769079- 1.4s infinite ease-in-out both;}.formkit-form[data-uid="37db769079″] .formkit-spinner > div:nth-child(1){-webkit-animation-delay:-0.32s;animation-delay:-0.32s;}.formkit-form[data-uid="37db769079″] .formkit-spinner > div:nth-child(2){-webkit-animation-delay:-0.16s;animation-delay:-0.16s;}.formkit-form[data-uid="37db769079″] .formkit-submit[data-active] .formkit-spinner{opacity:1;height:100%;width:50px;}.formkit-form[data-uid="37db769079″] .formkit-submit[data-active] .formkit-spinner ~ span{opacity:0;}.formkit-form[data-uid="37db769079″] .formkit-powered-by[data-active="false"]{opacity:0.35;}@-webkit-keyframes formkit-bouncedelay-formkit-form-data-uid-37db769079-{0%,80%,100%{-webkit-transform:scale(0);-ms-transform:scale(0);transform:scale(0);}40%{-webkit-transform:scale(1);-ms-transform:scale(1);transform:scale(1);}}@keyframes formkit-bouncedelay-formkit-form-data-uid-37db769079-{0%,80%,100%{-webkit-transform:scale(0);-ms-transform:scale(0);transform:scale(0);}40%{-webkit-transform:scale(1);-ms-transform:scale(1);transform:scale(1);}} .formkit-form[data-uid="37db769079″]{box-shadow:0 2px 15px 0 rgba(210,214,220,0.5);max-width:700px;overflow:hidden;}.formkit-form[data-uid="37db769079″] [data-style="full"]{width:100%;display:block;}.formkit-form[data-uid="37db769079″] .formkit-header{margin-top:0;margin-bottom:20px;}.formkit-form[data-uid="37db769079″] .formkit-subheader{margin:15px 0;}.formkit-form[data-uid="37db769079″] .formkit-column{padding:20px;position:relative;}.formkit-form[data-uid="37db769079″] .formkit-column:nth-child(2){border-top:1px solid #e9ecef;}.formkit-form[data-uid="37db769079″] .formkit-background{width:100%;height:100%;position:absolute;top:0;left:0;background-size:cover;background-position:center;opacity:0.5;z-index:1;}.formkit-form[data-uid="37db769079″] .formkit-header,.formkit-form[data-uid="37db769079″] .formkit-subheader,.formkit-form[data-uid="37db769079″] .formkit-image{z-index:2;position:relative;}.formkit-form[data-uid="37db769079″] .formkit-field{margin:0 0 15px 0;}.formkit-form[data-uid="37db769079″] .formkit-input,.formkit-form[data-uid="37db769079″] .formkit-submit{width:100%;}.formkit-form[data-uid="37db769079″] .formkit-guarantee{font-size:13px;text-align:center;margin:0 0 15px 0;}.formkit-form[data-uid="37db769079″] .formkit-guarantee > p{margin:0;}.formkit-form[data-uid="37db769079″] .formkit-powered-by{color:#7d7d7d;display:block;font-size:12px;margin-bottom:0;text-align:center;}.formkit-form[data-uid="37db769079″][min-width~="600″] [data-style="full"],.formkit-form[data-uid="37db769079″][min-width~="700″] [data-style="full"],.formkit-form[data-uid="37db769079″][min-width~="800″] [data-style="full"]{display:grid;grid-template-columns:repeat(auto-fit,minmax(200px,1fr));}.formkit-form[data-uid="37db769079″][min-width~="600″] .formkit-submit,.formkit-form[data-uid="37db769079″][min-width~="700″] .formkit-submit,.formkit-form[data-uid="37db769079″][min-width~="800″] .formkit-submit{width:auto;}.formkit-form[data-uid="37db769079″][min-width~="600″] .formkit-column,.formkit-form[data-uid="37db769079″][min-width~="700″] .formkit-column,.formkit-form[data-uid="37db769079″][min-width~="800″] .formkit-column{padding:40px;}.formkit-form[data-uid="37db769079″][min-width~="600″] .formkit-column:nth-child(2),.formkit-form[data-uid="37db769079″][min-width~="700″] .formkit-column:nth-child(2),.formkit-form[data-uid="37db769079″][min-width~="800″] .formkit-column:nth-child(2){border-top:none;}