Michelle Kelly in the Facebook MYPC group prompted this sharing of resources for assessment. Here are some resources that might be useful.
Assessment Primer
Used with parents and newbies to MYP, this primer describes the assessment system using criteria in accessible language with a detailed example.
How to Arrive at Best Fit
General teacher guidance for how to use the levels of achievement to determine a best fit grade at the end of an evaluation period.
Levels of achievement tracker
Used to record the criterion levels of achievement for every task undertaken in a unit of inquiry. The student may fill in the information on the chart periodically before a unit reflection, or record each task criterion level achieved as the task is marked and given back to the student.
Criteria Summary Sheet with Guidance
This is a summary of an entire grading period (such as a semester). It gathers all the levels of achievement information over two or more units. This can be used to identify trends in achievement and indicate the overall progress of the student over time.
Clarifying levels of achievement template
This is for the subject department to develop a guidance document for their subject group. The template asks for the department to refer to the grade level overviews to identify the specific expectations for their students for that year.
The information that is in the clarifying levels of achievement are:
Command terms for each level – this clarifies the specific performance that the student manifests to earn a specific level of achievement. These command terms are found in each descriptor in the assessment criteria of the subject.
Knowledge – these are usually nouns naming what is found in the task performance, e.g. terminology
Understanding – these are expressions of conceptual learning
Skills – these are the actions manifested in the task performance, which correspond to approaches to learning skills in the ATL framework
Let us know where to send your assessment toolkit.
https://f.convertkit.com/ckjs/ck.5.js
Get yours
Subscribe to get our assessment templates by email.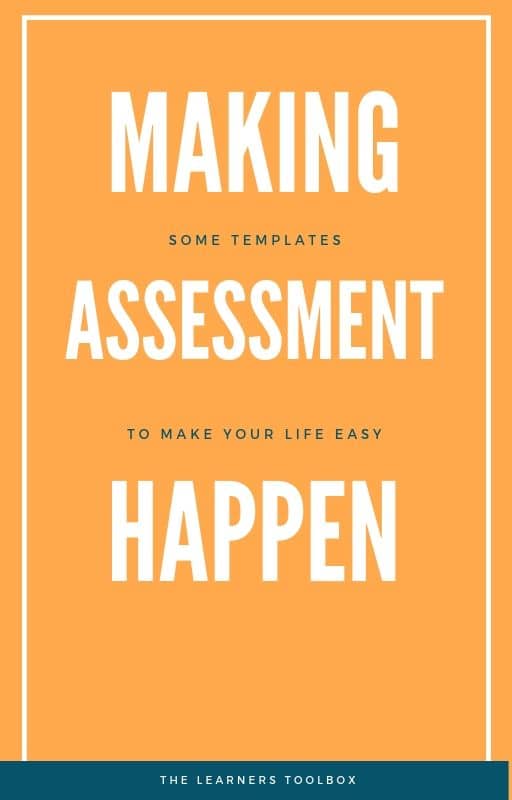 .formkit-form[data-uid="bd3216db13″] *{font-family:"Helvetica Neue",Helvetica,Arial,Verdana,sans-serif;box-sizing:border-box;}.formkit-form[data-uid="bd3216db13″]{-webkit-font-smoothing:antialiased;-moz-osx-font-smoothing:grayscale;}.formkit-form[data-uid="bd3216db13″] legend{border:none;font-size:inherit;margin-bottom:10px;padding:0;position:relative;display:table;}.formkit-form[data-uid="bd3216db13″] fieldset{border:0;padding:0.01em 0 0 0;margin:0;min-width:0;}.formkit-form[data-uid="bd3216db13″] body:not(:-moz-handler-blocked) fieldset{display:table-cell;}.formkit-form[data-uid="bd3216db13″] h1,.formkit-form[data-uid="bd3216db13″] h2,.formkit-form[data-uid="bd3216db13″] h3,.formkit-form[data-uid="bd3216db13″] h4,.formkit-form[data-uid="bd3216db13″] h5,.formkit-form[data-uid="bd3216db13″] h6{color:inherit;font-size:inherit;font-weight:inherit;}.formkit-form[data-uid="bd3216db13″] p{color:inherit;font-size:inherit;font-weight:inherit;}.formkit-form[data-uid="bd3216db13″][data-format="modal"]{display:none;}.formkit-form[data-uid="bd3216db13″][data-format="slide in"]{display:none;}.formkit-form[data-uid="bd3216db13″] .formkit-input,.formkit-form[data-uid="bd3216db13″] .formkit-select,.formkit-form[data-uid="bd3216db13″] .formkit-checkboxes{width:100%;}.formkit-form[data-uid="bd3216db13″] .formkit-button,.formkit-form[data-uid="bd3216db13″] .formkit-submit{border:0;border-radius:5px;color:#ffffff;cursor:pointer;display:inline-block;text-align:center;font-size:15px;font-weight:500;cursor:pointer;margin-bottom:15px;overflow:hidden;padding:0;position:relative;vertical-align:middle;}.formkit-form[data-uid="bd3216db13″] .formkit-button:hover,.formkit-form[data-uid="bd3216db13″] .formkit-submit:hover,.formkit-form[data-uid="bd3216db13″] .formkit-button:focus,.formkit-form[data-uid="bd3216db13″] .formkit-submit:focus{outline:none;}.formkit-form[data-uid="bd3216db13″] .formkit-button:hover > span,.formkit-form[data-uid="bd3216db13″] .formkit-submit:hover > span,.formkit-form[data-uid="bd3216db13″] .formkit-button:focus > span,.formkit-form[data-uid="bd3216db13″] .formkit-submit:focus > span{background-color:rgba(0,0,0,0.1);}.formkit-form[data-uid="bd3216db13″] .formkit-button > span,.formkit-form[data-uid="bd3216db13″] .formkit-submit > span{display:block;-webkit-transition:all 300ms ease-in-out;transition:all 300ms ease-in-out;padding:12px 24px;}.formkit-form[data-uid="bd3216db13″] .formkit-input{background:#ffffff;font-size:15px;padding:12px;border:1px solid #e3e3e3;-webkit-flex:1 0 auto;-ms-flex:1 0 auto;flex:1 0 auto;line-height:1.4;margin:0;-webkit-transition:border-color ease-out 300ms;transition:border-color ease-out 300ms;}.formkit-form[data-uid="bd3216db13″] .formkit-input:focus{outline:none;border-color:#1677be;-webkit-transition:border-color ease 300ms;transition:border-color ease 300ms;}.formkit-form[data-uid="bd3216db13″] .formkit-input::-webkit-input-placeholder{color:inherit;opacity:0.8;}.formkit-form[data-uid="bd3216db13″] .formkit-input::-moz-placeholder{color:inherit;opacity:0.8;}.formkit-form[data-uid="bd3216db13″] .formkit-input:-ms-input-placeholder{color:inherit;opacity:0.8;}.formkit-form[data-uid="bd3216db13″] .formkit-input::placeholder{color:inherit;opacity:0.8;}.formkit-form[data-uid="bd3216db13″] [data-group="dropdown"]{position:relative;display:inline-block;width:100%;}.formkit-form[data-uid="bd3216db13″] [data-group="dropdown"]::before{content:"";top:calc(50% – 2.5px);right:10px;position:absolute;pointer-events:none;border-color:#4f4f4f transparent transparent transparent;border-style:solid;border-width:6px 6px 0 6px;height:0;width:0;z-index:999;}.formkit-form[data-uid="bd3216db13″] [data-group="dropdown"] select{height:auto;width:100%;cursor:pointer;color:#333333;line-height:1.4;margin-bottom:0;padding:0 6px;-webkit-appearance:none;-moz-appearance:none;appearance:none;font-size:15px;padding:12px;padding-right:25px;border:1px solid #e3e3e3;background:#ffffff;}.formkit-form[data-uid="bd3216db13″] [data-group="dropdown"] select:focus{outline:none;}.formkit-form[data-uid="bd3216db13″] [data-group="checkboxes"]{text-align:left;margin:0;}.formkit-form[data-uid="bd3216db13″] [data-group="checkboxes"] [data-group="checkbox"]{margin-bottom:10px;}.formkit-form[data-uid="bd3216db13″] [data-group="checkboxes"] [data-group="checkbox"] *{cursor:pointer;}.formkit-form[data-uid="bd3216db13″] [data-group="checkboxes"] [data-group="checkbox"]:last-of-type{margin-bottom:0;}.formkit-form[data-uid="bd3216db13″] [data-group="checkboxes"] [data-group="checkbox"] input[type="checkbox"]{display:none;}.formkit-form[data-uid="bd3216db13″] [data-group="checkboxes"] [data-group="checkbox"] input[type="checkbox"] + label::after{content:none;}.formkit-form[data-uid="bd3216db13″] [data-group="checkboxes"] [data-group="checkbox"] input[type="checkbox"]:checked + label::after{border-color:#ffffff;content:"";}.formkit-form[data-uid="bd3216db13″] [data-group="checkboxes"] [data-group="checkbox"] input[type="checkbox"]:checked + label::before{background:#10bf7a;border-color:#10bf7a;}.formkit-form[data-uid="bd3216db13″] [data-group="checkboxes"] [data-group="checkbox"] label{position:relative;display:inline-block;padding-left:28px;}.formkit-form[data-uid="bd3216db13″] [data-group="checkboxes"] [data-group="checkbox"] label::before,.formkit-form[data-uid="bd3216db13″] [data-group="checkboxes"] [data-group="checkbox"] label::after{position:absolute;content:"";display:inline-block;}.formkit-form[data-uid="bd3216db13″] [data-group="checkboxes"] [data-group="checkbox"] label::before{height:16px;width:16px;border:1px solid #e3e3e3;background:#ffffff;left:0px;top:3px;}.formkit-form[data-uid="bd3216db13″] [data-group="checkboxes"] [data-group="checkbox"] label::after{height:4px;width:8px;border-left:2px solid #4d4d4d;border-bottom:2px solid #4d4d4d;-webkit-transform:rotate(-45deg);-ms-transform:rotate(-45deg);transform:rotate(-45deg);left:4px;top:8px;}.formkit-form[data-uid="bd3216db13″] .formkit-alert{background:#f9fafb;border:1px solid #e3e3e3;border-radius:5px;-webkit-flex:1 0 auto;-ms-flex:1 0 auto;flex:1 0 auto;list-style:none;margin:25px auto;padding:12px;text-align:center;width:100%;}.formkit-form[data-uid="bd3216db13″] .formkit-alert:empty{display:none;}.formkit-form[data-uid="bd3216db13″] .formkit-alert-success{background:#d3fbeb;border-color:#10bf7a;color:#0c905c;}.formkit-form[data-uid="bd3216db13″] .formkit-alert-error{background:#fde8e2;border-color:#f2643b;color:#ea4110;}.formkit-form[data-uid="bd3216db13″] .formkit-spinner{display:-webkit-box;display:-webkit-flex;display:-ms-flexbox;display:flex;height:0px;width:0px;margin:0 auto;position:absolute;top:0;left:0;right:0;width:0px;overflow:hidden;text-align:center;-webkit-transition:all 300ms ease-in-out;transition:all 300ms ease-in-out;}.formkit-form[data-uid="bd3216db13″] .formkit-spinner > div{margin:auto;width:12px;height:12px;background-color:#fff;opacity:0.3;border-radius:100%;display:inline-block;-webkit-animation:formkit-bouncedelay-formkit-form-data-uid-bd3216db13- 1.4s infinite ease-in-out both;animation:formkit-bouncedelay-formkit-form-data-uid-bd3216db13- 1.4s infinite ease-in-out both;}.formkit-form[data-uid="bd3216db13″] .formkit-spinner > div:nth-child(1){-webkit-animation-delay:-0.32s;animation-delay:-0.32s;}.formkit-form[data-uid="bd3216db13″] .formkit-spinner > div:nth-child(2){-webkit-animation-delay:-0.16s;animation-delay:-0.16s;}.formkit-form[data-uid="bd3216db13″] .formkit-submit[data-active] .formkit-spinner{opacity:1;height:100%;width:50px;}.formkit-form[data-uid="bd3216db13″] .formkit-submit[data-active] .formkit-spinner ~ span{opacity:0;}.formkit-form[data-uid="bd3216db13″] .formkit-powered-by[data-active="false"]{opacity:0.35;}@-webkit-keyframes formkit-bouncedelay-formkit-form-data-uid-bd3216db13-{0%,80%,100%{-webkit-transform:scale(0);-ms-transform:scale(0);transform:scale(0);}40%{-webkit-transform:scale(1);-ms-transform:scale(1);transform:scale(1);}}@keyframes formkit-bouncedelay-formkit-form-data-uid-bd3216db13-{0%,80%,100%{-webkit-transform:scale(0);-ms-transform:scale(0);transform:scale(0);}40%{-webkit-transform:scale(1);-ms-transform:scale(1);transform:scale(1);}} .formkit-form[data-uid="bd3216db13″]{box-shadow:0 2px 15px 0 rgba(210,214,220,0.5);max-width:700px;overflow:hidden;}.formkit-form[data-uid="bd3216db13″] [data-style="full"]{width:100%;display:block;}.formkit-form[data-uid="bd3216db13″] .formkit-header{margin-top:0;margin-bottom:20px;}.formkit-form[data-uid="bd3216db13″] .formkit-subheader{margin:15px 0;}.formkit-form[data-uid="bd3216db13″] .formkit-column{padding:20px;position:relative;}.formkit-form[data-uid="bd3216db13″] .formkit-column:nth-child(2){border-top:1px solid #e9ecef;}.formkit-form[data-uid="bd3216db13″] .formkit-background{width:100%;height:100%;position:absolute;top:0;left:0;background-size:cover;background-position:center;opacity:0.5;z-index:1;}.formkit-form[data-uid="bd3216db13″] .formkit-header,.formkit-form[data-uid="bd3216db13″] .formkit-subheader,.formkit-form[data-uid="bd3216db13″] .formkit-image{z-index:2;position:relative;}.formkit-form[data-uid="bd3216db13″] .formkit-field{margin:0 0 15px 0;}.formkit-form[data-uid="bd3216db13″] .formkit-input,.formkit-form[data-uid="bd3216db13″] .formkit-submit{width:100%;}.formkit-form[data-uid="bd3216db13″] .formkit-guarantee{font-size:13px;text-align:center;margin:0 0 15px 0;}.formkit-form[data-uid="bd3216db13″] .formkit-guarantee > p{margin:0;}.formkit-form[data-uid="bd3216db13″] .formkit-powered-by{color:#7d7d7d;display:block;font-size:12px;margin-bottom:0;text-align:center;}.formkit-form[data-uid="bd3216db13″][min-width~="600″] [data-style="full"],.formkit-form[data-uid="bd3216db13″][min-width~="700″] [data-style="full"],.formkit-form[data-uid="bd3216db13″][min-width~="800″] [data-style="full"]{display:grid;grid-template-columns:repeat(auto-fit,minmax(200px,1fr));}.formkit-form[data-uid="bd3216db13″][min-width~="600″] .formkit-submit,.formkit-form[data-uid="bd3216db13″][min-width~="700″] .formkit-submit,.formkit-form[data-uid="bd3216db13″][min-width~="800″] .formkit-submit{width:auto;}.formkit-form[data-uid="bd3216db13″][min-width~="600″] .formkit-column,.formkit-form[data-uid="bd3216db13″][min-width~="700″] .formkit-column,.formkit-form[data-uid="bd3216db13″][min-width~="800″] .formkit-column{padding:40px;}.formkit-form[data-uid="bd3216db13″][min-width~="600″] .formkit-column:nth-child(2),.formkit-form[data-uid="bd3216db13″][min-width~="700″] .formkit-column:nth-child(2),.formkit-form[data-uid="bd3216db13″][min-width~="800″] .formkit-column:nth-child(2){border-top:none;}