Have you ever experienced or heard of the last minute tango? It's what happens when a school realises that it's behind on implementation work and (a) evaluation or accreditation year is next year or (b) the school year is ending and the action plans haven't happened. Everything goes on overdrive all of a sudden, and the result is overwhelm and distress.
There's got to be a way to approach implementation without overwhelming teachers. Designing systems in schools and creating workflows around implementation are some of the mindful steps we can take to avoid the painful last minute tango.

We can build school systems that don't leak energy. These are the systems which create shared awareness around what it values – mission, strategic plans, best outcome vision – and then uses time, communication and collaboration to make these happen.
When we know why our work is important to our students, this can be empowering. For example, if we value shared understanding, we can achieve this through collaboration. If we value collaboration, we'll make sure there is time in the timetable dedicated to this collaboration. That there is guaranteed time to gather to make our action plans a reality. Making this time available for teams avoids overwhelm and unnecessary stress. It helps us conserve the energy in the system.
When we don't seem to get anywhere with implementation, it isn't always because there are problems between the stakeholders. It may be that we need to design a better system, a better workflow that doesn't let energy leak.
How might we ensure that knowledge does not leak out when our system loses teachers from turnover?
How might we guarantee that the limited time we have holds some deep learning for collaborative groups?
How might we design for adult learners to differentiate learning based on their own growth pathways?
How might we distribute not only cognition but leadership of our implementation action plans?
The school leader can avoid the last-minute tango and achieve systemic implementation in four essential moves.
Prioritise.
Ensure access.
Refine.
Calibrate.
These actions create a workflow that bakes implementation into the time and collaboration, and prevents the energy leaks that stall implementation. When we cycle through the four essential actions of implementation, we harness adult learning into a viable process that can exponentially implement systems that strengthen the environment for student learning.
https://f.convertkit.com/ckjs/ck.5.js
Make everything your team does, count.
Subscribe to be the first to know.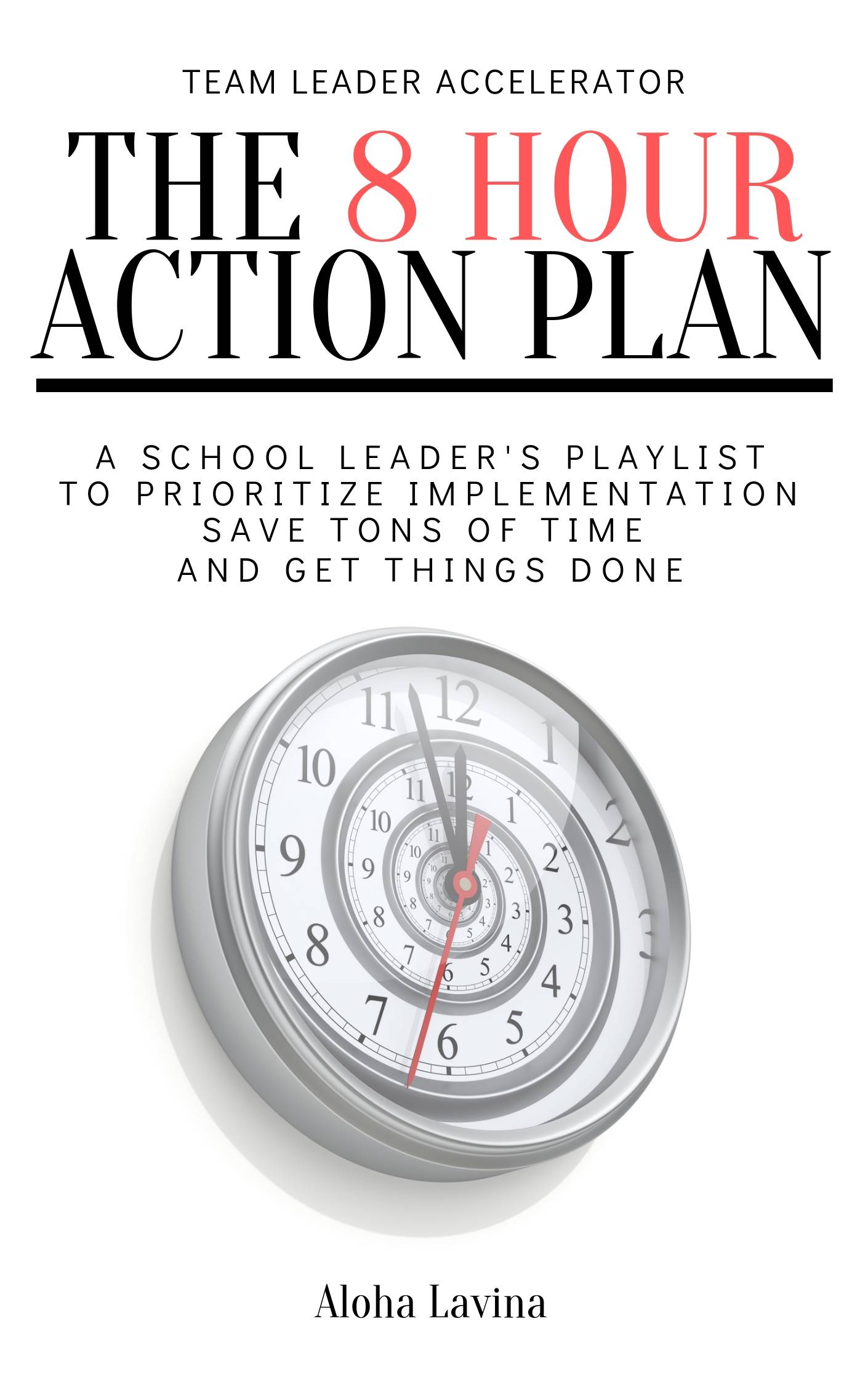 .formkit-form[data-uid="37db769079″] *{font-family:"Helvetica Neue",Helvetica,Arial,Verdana,sans-serif;box-sizing:border-box;}.formkit-form[data-uid="37db769079″]{-webkit-font-smoothing:antialiased;-moz-osx-font-smoothing:grayscale;}.formkit-form[data-uid="37db769079″] legend{border:none;font-size:inherit;margin-bottom:10px;padding:0;position:relative;display:table;}.formkit-form[data-uid="37db769079″] fieldset{border:0;padding:0.01em 0 0 0;margin:0;min-width:0;}.formkit-form[data-uid="37db769079″] body:not(:-moz-handler-blocked) fieldset{display:table-cell;}.formkit-form[data-uid="37db769079″] h1,.formkit-form[data-uid="37db769079″] h2,.formkit-form[data-uid="37db769079″] h3,.formkit-form[data-uid="37db769079″] h4,.formkit-form[data-uid="37db769079″] h5,.formkit-form[data-uid="37db769079″] h6{color:inherit;font-size:inherit;font-weight:inherit;}.formkit-form[data-uid="37db769079″] p{color:inherit;font-size:inherit;font-weight:inherit;}.formkit-form[data-uid="37db769079″][data-format="modal"]{display:none;}.formkit-form[data-uid="37db769079″][data-format="slide in"]{display:none;}.formkit-form[data-uid="37db769079″] .formkit-input,.formkit-form[data-uid="37db769079″] .formkit-select,.formkit-form[data-uid="37db769079″] .formkit-checkboxes{width:100%;}.formkit-form[data-uid="37db769079″] .formkit-button,.formkit-form[data-uid="37db769079″] .formkit-submit{border:0;border-radius:5px;color:#ffffff;cursor:pointer;display:inline-block;text-align:center;font-size:15px;font-weight:500;cursor:pointer;margin-bottom:15px;overflow:hidden;padding:0;position:relative;vertical-align:middle;}.formkit-form[data-uid="37db769079″] .formkit-button:hover,.formkit-form[data-uid="37db769079″] .formkit-submit:hover,.formkit-form[data-uid="37db769079″] .formkit-button:focus,.formkit-form[data-uid="37db769079″] .formkit-submit:focus{outline:none;}.formkit-form[data-uid="37db769079″] .formkit-button:hover > span,.formkit-form[data-uid="37db769079″] .formkit-submit:hover > span,.formkit-form[data-uid="37db769079″] .formkit-button:focus > span,.formkit-form[data-uid="37db769079″] .formkit-submit:focus > span{background-color:rgba(0,0,0,0.1);}.formkit-form[data-uid="37db769079″] .formkit-button > span,.formkit-form[data-uid="37db769079″] .formkit-submit > span{display:block;-webkit-transition:all 300ms ease-in-out;transition:all 300ms ease-in-out;padding:12px 24px;}.formkit-form[data-uid="37db769079″] .formkit-input{background:#ffffff;font-size:15px;padding:12px;border:1px solid #e3e3e3;-webkit-flex:1 0 auto;-ms-flex:1 0 auto;flex:1 0 auto;line-height:1.4;margin:0;-webkit-transition:border-color ease-out 300ms;transition:border-color ease-out 300ms;}.formkit-form[data-uid="37db769079″] .formkit-input:focus{outline:none;border-color:#1677be;-webkit-transition:border-color ease 300ms;transition:border-color ease 300ms;}.formkit-form[data-uid="37db769079″] .formkit-input::-webkit-input-placeholder{color:inherit;opacity:0.8;}.formkit-form[data-uid="37db769079″] .formkit-input::-moz-placeholder{color:inherit;opacity:0.8;}.formkit-form[data-uid="37db769079″] .formkit-input:-ms-input-placeholder{color:inherit;opacity:0.8;}.formkit-form[data-uid="37db769079″] .formkit-input::placeholder{color:inherit;opacity:0.8;}.formkit-form[data-uid="37db769079″] [data-group="dropdown"]{position:relative;display:inline-block;width:100%;}.formkit-form[data-uid="37db769079″] [data-group="dropdown"]::before{content:"";top:calc(50% – 2.5px);right:10px;position:absolute;pointer-events:none;border-color:#4f4f4f transparent transparent transparent;border-style:solid;border-width:6px 6px 0 6px;height:0;width:0;z-index:999;}.formkit-form[data-uid="37db769079″] [data-group="dropdown"] select{height:auto;width:100%;cursor:pointer;color:#333333;line-height:1.4;margin-bottom:0;padding:0 6px;-webkit-appearance:none;-moz-appearance:none;appearance:none;font-size:15px;padding:12px;padding-right:25px;border:1px solid #e3e3e3;background:#ffffff;}.formkit-form[data-uid="37db769079″] [data-group="dropdown"] select:focus{outline:none;}.formkit-form[data-uid="37db769079″] [data-group="checkboxes"]{text-align:left;margin:0;}.formkit-form[data-uid="37db769079″] [data-group="checkboxes"] [data-group="checkbox"]{margin-bottom:10px;}.formkit-form[data-uid="37db769079″] [data-group="checkboxes"] [data-group="checkbox"] *{cursor:pointer;}.formkit-form[data-uid="37db769079″] [data-group="checkboxes"] [data-group="checkbox"]:last-of-type{margin-bottom:0;}.formkit-form[data-uid="37db769079″] [data-group="checkboxes"] [data-group="checkbox"] input[type="checkbox"]{display:none;}.formkit-form[data-uid="37db769079″] [data-group="checkboxes"] [data-group="checkbox"] input[type="checkbox"] + label::after{content:none;}.formkit-form[data-uid="37db769079″] [data-group="checkboxes"] [data-group="checkbox"] input[type="checkbox"]:checked + label::after{border-color:#ffffff;content:"";}.formkit-form[data-uid="37db769079″] [data-group="checkboxes"] [data-group="checkbox"] input[type="checkbox"]:checked + label::before{background:#10bf7a;border-color:#10bf7a;}.formkit-form[data-uid="37db769079″] [data-group="checkboxes"] [data-group="checkbox"] label{position:relative;display:inline-block;padding-left:28px;}.formkit-form[data-uid="37db769079″] [data-group="checkboxes"] [data-group="checkbox"] label::before,.formkit-form[data-uid="37db769079″] [data-group="checkboxes"] [data-group="checkbox"] label::after{position:absolute;content:"";display:inline-block;}.formkit-form[data-uid="37db769079″] [data-group="checkboxes"] [data-group="checkbox"] label::before{height:16px;width:16px;border:1px solid #e3e3e3;background:#ffffff;left:0px;top:3px;}.formkit-form[data-uid="37db769079″] [data-group="checkboxes"] [data-group="checkbox"] label::after{height:4px;width:8px;border-left:2px solid #4d4d4d;border-bottom:2px solid #4d4d4d;-webkit-transform:rotate(-45deg);-ms-transform:rotate(-45deg);transform:rotate(-45deg);left:4px;top:8px;}.formkit-form[data-uid="37db769079″] .formkit-alert{background:#f9fafb;border:1px solid #e3e3e3;border-radius:5px;-webkit-flex:1 0 auto;-ms-flex:1 0 auto;flex:1 0 auto;list-style:none;margin:25px auto;padding:12px;text-align:center;width:100%;}.formkit-form[data-uid="37db769079″] .formkit-alert:empty{display:none;}.formkit-form[data-uid="37db769079″] .formkit-alert-success{background:#d3fbeb;border-color:#10bf7a;color:#0c905c;}.formkit-form[data-uid="37db769079″] .formkit-alert-error{background:#fde8e2;border-color:#f2643b;color:#ea4110;}.formkit-form[data-uid="37db769079″] .formkit-spinner{display:-webkit-box;display:-webkit-flex;display:-ms-flexbox;display:flex;height:0px;width:0px;margin:0 auto;position:absolute;top:0;left:0;right:0;width:0px;overflow:hidden;text-align:center;-webkit-transition:all 300ms ease-in-out;transition:all 300ms ease-in-out;}.formkit-form[data-uid="37db769079″] .formkit-spinner > div{margin:auto;width:12px;height:12px;background-color:#fff;opacity:0.3;border-radius:100%;display:inline-block;-webkit-animation:formkit-bouncedelay-formkit-form-data-uid-37db769079- 1.4s infinite ease-in-out both;animation:formkit-bouncedelay-formkit-form-data-uid-37db769079- 1.4s infinite ease-in-out both;}.formkit-form[data-uid="37db769079″] .formkit-spinner > div:nth-child(1){-webkit-animation-delay:-0.32s;animation-delay:-0.32s;}.formkit-form[data-uid="37db769079″] .formkit-spinner > div:nth-child(2){-webkit-animation-delay:-0.16s;animation-delay:-0.16s;}.formkit-form[data-uid="37db769079″] .formkit-submit[data-active] .formkit-spinner{opacity:1;height:100%;width:50px;}.formkit-form[data-uid="37db769079″] .formkit-submit[data-active] .formkit-spinner ~ span{opacity:0;}.formkit-form[data-uid="37db769079″] .formkit-powered-by[data-active="false"]{opacity:0.35;}@-webkit-keyframes formkit-bouncedelay-formkit-form-data-uid-37db769079-{0%,80%,100%{-webkit-transform:scale(0);-ms-transform:scale(0);transform:scale(0);}40%{-webkit-transform:scale(1);-ms-transform:scale(1);transform:scale(1);}}@keyframes formkit-bouncedelay-formkit-form-data-uid-37db769079-{0%,80%,100%{-webkit-transform:scale(0);-ms-transform:scale(0);transform:scale(0);}40%{-webkit-transform:scale(1);-ms-transform:scale(1);transform:scale(1);}} .formkit-form[data-uid="37db769079″]{box-shadow:0 2px 15px 0 rgba(210,214,220,0.5);max-width:700px;overflow:hidden;}.formkit-form[data-uid="37db769079″] [data-style="full"]{width:100%;display:block;}.formkit-form[data-uid="37db769079″] .formkit-header{margin-top:0;margin-bottom:20px;}.formkit-form[data-uid="37db769079″] .formkit-subheader{margin:15px 0;}.formkit-form[data-uid="37db769079″] .formkit-column{padding:20px;position:relative;}.formkit-form[data-uid="37db769079″] .formkit-column:nth-child(2){border-top:1px solid #e9ecef;}.formkit-form[data-uid="37db769079″] .formkit-background{width:100%;height:100%;position:absolute;top:0;left:0;background-size:cover;background-position:center;opacity:0.5;z-index:1;}.formkit-form[data-uid="37db769079″] .formkit-header,.formkit-form[data-uid="37db769079″] .formkit-subheader,.formkit-form[data-uid="37db769079″] .formkit-image{z-index:2;position:relative;}.formkit-form[data-uid="37db769079″] .formkit-field{margin:0 0 15px 0;}.formkit-form[data-uid="37db769079″] .formkit-input,.formkit-form[data-uid="37db769079″] .formkit-submit{width:100%;}.formkit-form[data-uid="37db769079″] .formkit-guarantee{font-size:13px;text-align:center;margin:0 0 15px 0;}.formkit-form[data-uid="37db769079″] .formkit-guarantee > p{margin:0;}.formkit-form[data-uid="37db769079″] .formkit-powered-by{color:#7d7d7d;display:block;font-size:12px;margin-bottom:0;text-align:center;}.formkit-form[data-uid="37db769079″][min-width~="600″] [data-style="full"],.formkit-form[data-uid="37db769079″][min-width~="700″] [data-style="full"],.formkit-form[data-uid="37db769079″][min-width~="800″] [data-style="full"]{display:grid;grid-template-columns:repeat(auto-fit,minmax(200px,1fr));}.formkit-form[data-uid="37db769079″][min-width~="600″] .formkit-submit,.formkit-form[data-uid="37db769079″][min-width~="700″] .formkit-submit,.formkit-form[data-uid="37db769079″][min-width~="800″] .formkit-submit{width:auto;}.formkit-form[data-uid="37db769079″][min-width~="600″] .formkit-column,.formkit-form[data-uid="37db769079″][min-width~="700″] .formkit-column,.formkit-form[data-uid="37db769079″][min-width~="800″] .formkit-column{padding:40px;}.formkit-form[data-uid="37db769079″][min-width~="600″] .formkit-column:nth-child(2),.formkit-form[data-uid="37db769079″][min-width~="700″] .formkit-column:nth-child(2),.formkit-form[data-uid="37db769079″][min-width~="800″] .formkit-column:nth-child(2){border-top:none;}
Featured Photo by Thomas Kelley on Unsplash