A big concern of international schools is the natural turnover of teachers when teachers decide to move on to other places. Other than the expense of hiring new cohorts to replace the leaving staff, the biggest drain from a turnover of teachers is the knowledge drain.
During a turnover, the school loses the knowledge gained from all the workshops, onsite professional development, and overall facility of staff members in navigating the school's systems to get things done.
A normal turnover can mean that schools need to figure out how to create ways to get knowledge to stay and sustain its implementation actions even when teachers decide to move on.
One key to sustaining the knowledge in a school is through distributed thinking. Distributed cognition, also known as networked cognition is the deliberate spreading of knowledge throughout groups so that the likelihood of that knowledge remaining within a group, even when membership changes, remains high.
Why distributing knowledge is healthy practice
Thinking is an isolated event. When we think, our ideas and understanding reside in the bubble of consciousness, trapped in neural networks. From this wellspring of ideas comes insight and synthesis, expressed in the thousands of decisions that we make in our classrooms and workplaces.
What if we gave each team member access to other insights, other understandings? What if scores of minds were connected? Teachers would have at their disposal knowledge and understandings, which would impact team decisions, making the decision making process an enriched and viable resource for school improvement.
Professional learning communities and the research that has gone into consolidating networking as a learning environment is an attempt to harness the distributed thinking in our workplaces and schools.
Before a school becomes a truly collaborative workplace, teachers have little idea of what other teachers are doing.
In many studies exploring distributed cognition, setting up effective collaboration rises to the top of the action plan.
Without collaborative structures in place, teachers cannot be expected to construct understanding of practical, pedagogical, curricular, and relational knowledge apart from what they learn on their own through other sources such as workshops or resources about teaching. In a collaboration-impoverished situation, teacher knowledge resides in a bubble, isolated and static. Pedagogy stagnates in this context since it is uninformed and unformed by any other tensions that would result from shared dialog and discussion.
So we know that collaboration can:
Help teams focus on learning
Provide a space for discourse and knowledge exchange
Spread good practice and pedagogical knowledge
Allow all teachers to gain an overview of students' learning and how it happens
Assures that knowledge will stay in the organisation despite changes in membership
How teachers structure teaching and learning often reflects constructive understanding of these events. Teacher discourse is a source of learning, which in turn shapes how teachers teach and how students learn. What we learn from the research is that schools impoverished of collaboration tend to lose focus on learning. The implication is that student achievement suffers. Coherence is an outcome of intentional conversations around learning and teaching and is a 'secret sauce' of successful schools.
Researchers found that learning communities are not imposed but rather emerge from the work that communities engaged themselves in. As the teachers enact action plans, the environmental and contextual factors of application and process provide parameters for enactment. Simply, how teachers apply their professional learning seems to depend on processes and social interactions rather than as a lock-step sequence of events that are predictable (Riveros and Vizco, 2012).
The key for schools to prevent the knowledge drain rests on the social interactions that are designed intentionally into our day to day work settings. Dedicated collaboration time is more than a space and opportunity to write curriculum, examine student work, and other practices which are necessary elements of learning and teaching. When we dedicate collaboration to conversations around learning, we are also ensuring that each teacher is able to gain critical knowledge for what we aspire to be and ways to take action toward that vision.
Collaborative learning provides intersections between otherwise isolated thought worlds of team members. It prevents knowledge drains from a school and ensures that the valuable knowledge we create in our schools remains and sustains our continuing work toward the shared vision.
And when your new faculty arrive? The knowledge that resides in the networked minds of those who remain can transfer more readily to the new members through the same committed time and space for collaboration.
Want more on collaboration? The Learners Toolbox newsletter often explores the many ways we can build solid team collaboration practices in our schools. Sign up for the newsletter by letting us know where to send your copy, below.
https://f.convertkit.com/ckjs/ck.5.js
Join the Toolbox
Subscribe and get nifty resources like our planning launchpad
by email.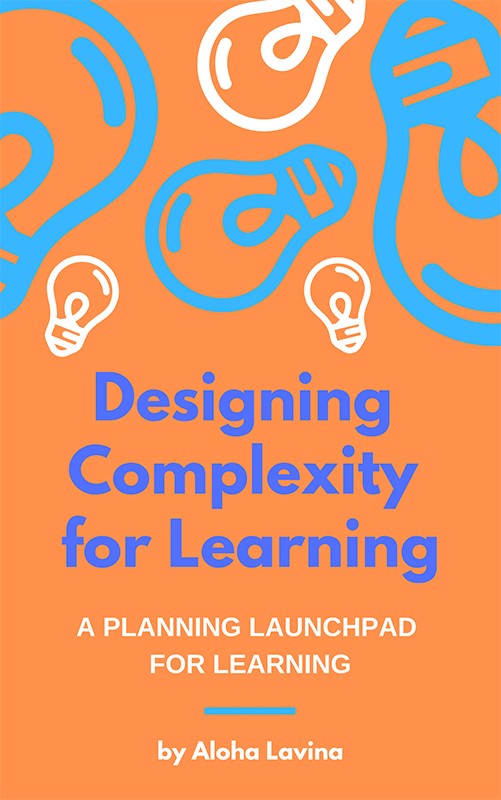 .formkit-form[data-uid="a9aab816b7″] *{font-family:"Helvetica Neue",Helvetica,Arial,Verdana,sans-serif;box-sizing:border-box;}.formkit-form[data-uid="a9aab816b7″]{-webkit-font-smoothing:antialiased;-moz-osx-font-smoothing:grayscale;}.formkit-form[data-uid="a9aab816b7″] legend{border:none;font-size:inherit;margin-bottom:10px;padding:0;position:relative;display:table;}.formkit-form[data-uid="a9aab816b7″] fieldset{border:0;padding:0.01em 0 0 0;margin:0;min-width:0;}.formkit-form[data-uid="a9aab816b7″] body:not(:-moz-handler-blocked) fieldset{display:table-cell;}.formkit-form[data-uid="a9aab816b7″] h1,.formkit-form[data-uid="a9aab816b7″] h2,.formkit-form[data-uid="a9aab816b7″] h3,.formkit-form[data-uid="a9aab816b7″] h4,.formkit-form[data-uid="a9aab816b7″] h5,.formkit-form[data-uid="a9aab816b7″] h6{color:inherit;font-size:inherit;font-weight:inherit;}.formkit-form[data-uid="a9aab816b7″] p{color:inherit;font-size:inherit;font-weight:inherit;}.formkit-form[data-uid="a9aab816b7″][data-format="modal"]{display:none;}.formkit-form[data-uid="a9aab816b7″][data-format="slide in"]{display:none;}.formkit-form[data-uid="a9aab816b7″] .formkit-input,.formkit-form[data-uid="a9aab816b7″] .formkit-select,.formkit-form[data-uid="a9aab816b7″] .formkit-checkboxes{width:100%;}.formkit-form[data-uid="a9aab816b7″] .formkit-button,.formkit-form[data-uid="a9aab816b7″] .formkit-submit{border:0;border-radius:5px;color:#ffffff;cursor:pointer;display:inline-block;text-align:center;font-size:15px;font-weight:500;cursor:pointer;margin-bottom:15px;overflow:hidden;padding:0;position:relative;vertical-align:middle;}.formkit-form[data-uid="a9aab816b7″] .formkit-button:hover,.formkit-form[data-uid="a9aab816b7″] .formkit-submit:hover,.formkit-form[data-uid="a9aab816b7″] .formkit-button:focus,.formkit-form[data-uid="a9aab816b7″] .formkit-submit:focus{outline:none;}.formkit-form[data-uid="a9aab816b7″] .formkit-button:hover > span,.formkit-form[data-uid="a9aab816b7″] .formkit-submit:hover > span,.formkit-form[data-uid="a9aab816b7″] .formkit-button:focus > span,.formkit-form[data-uid="a9aab816b7″] .formkit-submit:focus > span{background-color:rgba(0,0,0,0.1);}.formkit-form[data-uid="a9aab816b7″] .formkit-button > span,.formkit-form[data-uid="a9aab816b7″] .formkit-submit > span{display:block;-webkit-transition:all 300ms ease-in-out;transition:all 300ms ease-in-out;padding:12px 24px;}.formkit-form[data-uid="a9aab816b7″] .formkit-input{background:#ffffff;font-size:15px;padding:12px;border:1px solid #e3e3e3;-webkit-flex:1 0 auto;-ms-flex:1 0 auto;flex:1 0 auto;line-height:1.4;margin:0;-webkit-transition:border-color ease-out 300ms;transition:border-color ease-out 300ms;}.formkit-form[data-uid="a9aab816b7″] .formkit-input:focus{outline:none;border-color:#1677be;-webkit-transition:border-color ease 300ms;transition:border-color ease 300ms;}.formkit-form[data-uid="a9aab816b7″] .formkit-input::-webkit-input-placeholder{color:inherit;opacity:0.8;}.formkit-form[data-uid="a9aab816b7″] .formkit-input::-moz-placeholder{color:inherit;opacity:0.8;}.formkit-form[data-uid="a9aab816b7″] .formkit-input:-ms-input-placeholder{color:inherit;opacity:0.8;}.formkit-form[data-uid="a9aab816b7″] .formkit-input::placeholder{color:inherit;opacity:0.8;}.formkit-form[data-uid="a9aab816b7″] [data-group="dropdown"]{position:relative;display:inline-block;width:100%;}.formkit-form[data-uid="a9aab816b7″] [data-group="dropdown"]::before{content:"";top:calc(50% – 2.5px);right:10px;position:absolute;pointer-events:none;border-color:#4f4f4f transparent transparent transparent;border-style:solid;border-width:6px 6px 0 6px;height:0;width:0;z-index:999;}.formkit-form[data-uid="a9aab816b7″] [data-group="dropdown"] select{height:auto;width:100%;cursor:pointer;color:#333333;line-height:1.4;margin-bottom:0;padding:0 6px;-webkit-appearance:none;-moz-appearance:none;appearance:none;font-size:15px;padding:12px;padding-right:25px;border:1px solid #e3e3e3;background:#ffffff;}.formkit-form[data-uid="a9aab816b7″] [data-group="dropdown"] select:focus{outline:none;}.formkit-form[data-uid="a9aab816b7″] [data-group="checkboxes"]{text-align:left;margin:0;}.formkit-form[data-uid="a9aab816b7″] [data-group="checkboxes"] [data-group="checkbox"]{margin-bottom:10px;}.formkit-form[data-uid="a9aab816b7″] [data-group="checkboxes"] [data-group="checkbox"] *{cursor:pointer;}.formkit-form[data-uid="a9aab816b7″] [data-group="checkboxes"] [data-group="checkbox"]:last-of-type{margin-bottom:0;}.formkit-form[data-uid="a9aab816b7″] [data-group="checkboxes"] [data-group="checkbox"] input[type="checkbox"]{display:none;}.formkit-form[data-uid="a9aab816b7″] [data-group="checkboxes"] [data-group="checkbox"] input[type="checkbox"] + label::after{content:none;}.formkit-form[data-uid="a9aab816b7″] [data-group="checkboxes"] [data-group="checkbox"] input[type="checkbox"]:checked + label::after{border-color:#ffffff;content:"";}.formkit-form[data-uid="a9aab816b7″] [data-group="checkboxes"] [data-group="checkbox"] input[type="checkbox"]:checked + label::before{background:#10bf7a;border-color:#10bf7a;}.formkit-form[data-uid="a9aab816b7″] [data-group="checkboxes"] [data-group="checkbox"] label{position:relative;display:inline-block;padding-left:28px;}.formkit-form[data-uid="a9aab816b7″] [data-group="checkboxes"] [data-group="checkbox"] label::before,.formkit-form[data-uid="a9aab816b7″] [data-group="checkboxes"] [data-group="checkbox"] label::after{position:absolute;content:"";display:inline-block;}.formkit-form[data-uid="a9aab816b7″] [data-group="checkboxes"] [data-group="checkbox"] label::before{height:16px;width:16px;border:1px solid #e3e3e3;background:#ffffff;left:0px;top:3px;}.formkit-form[data-uid="a9aab816b7″] [data-group="checkboxes"] [data-group="checkbox"] label::after{height:4px;width:8px;border-left:2px solid #4d4d4d;border-bottom:2px solid #4d4d4d;-webkit-transform:rotate(-45deg);-ms-transform:rotate(-45deg);transform:rotate(-45deg);left:4px;top:8px;}.formkit-form[data-uid="a9aab816b7″] .formkit-alert{background:#f9fafb;border:1px solid #e3e3e3;border-radius:5px;-webkit-flex:1 0 auto;-ms-flex:1 0 auto;flex:1 0 auto;list-style:none;margin:25px auto;padding:12px;text-align:center;width:100%;}.formkit-form[data-uid="a9aab816b7″] .formkit-alert:empty{display:none;}.formkit-form[data-uid="a9aab816b7″] .formkit-alert-success{background:#d3fbeb;border-color:#10bf7a;color:#0c905c;}.formkit-form[data-uid="a9aab816b7″] .formkit-alert-error{background:#fde8e2;border-color:#f2643b;color:#ea4110;}.formkit-form[data-uid="a9aab816b7″] .formkit-spinner{display:-webkit-box;display:-webkit-flex;display:-ms-flexbox;display:flex;height:0px;width:0px;margin:0 auto;position:absolute;top:0;left:0;right:0;width:0px;overflow:hidden;text-align:center;-webkit-transition:all 300ms ease-in-out;transition:all 300ms ease-in-out;}.formkit-form[data-uid="a9aab816b7″] .formkit-spinner > div{margin:auto;width:12px;height:12px;background-color:#fff;opacity:0.3;border-radius:100%;display:inline-block;-webkit-animation:formkit-bouncedelay-formkit-form-data-uid-a9aab816b7- 1.4s infinite ease-in-out both;animation:formkit-bouncedelay-formkit-form-data-uid-a9aab816b7- 1.4s infinite ease-in-out both;}.formkit-form[data-uid="a9aab816b7″] .formkit-spinner > div:nth-child(1){-webkit-animation-delay:-0.32s;animation-delay:-0.32s;}.formkit-form[data-uid="a9aab816b7″] .formkit-spinner > div:nth-child(2){-webkit-animation-delay:-0.16s;animation-delay:-0.16s;}.formkit-form[data-uid="a9aab816b7″] .formkit-submit[data-active] .formkit-spinner{opacity:1;height:100%;width:50px;}.formkit-form[data-uid="a9aab816b7″] .formkit-submit[data-active] .formkit-spinner ~ span{opacity:0;}.formkit-form[data-uid="a9aab816b7″] .formkit-powered-by[data-active="false"]{opacity:0.35;}@-webkit-keyframes formkit-bouncedelay-formkit-form-data-uid-a9aab816b7-{0%,80%,100%{-webkit-transform:scale(0);-ms-transform:scale(0);transform:scale(0);}40%{-webkit-transform:scale(1);-ms-transform:scale(1);transform:scale(1);}}@keyframes formkit-bouncedelay-formkit-form-data-uid-a9aab816b7-{0%,80%,100%{-webkit-transform:scale(0);-ms-transform:scale(0);transform:scale(0);}40%{-webkit-transform:scale(1);-ms-transform:scale(1);transform:scale(1);}} .formkit-form[data-uid="a9aab816b7″]{box-shadow:0 2px 15px 0 rgba(210,214,220,0.5);max-width:700px;overflow:hidden;}.formkit-form[data-uid="a9aab816b7″] [data-style="full"]{width:100%;display:block;}.formkit-form[data-uid="a9aab816b7″] .formkit-header{margin-top:0;margin-bottom:20px;}.formkit-form[data-uid="a9aab816b7″] .formkit-subheader{margin:15px 0;}.formkit-form[data-uid="a9aab816b7″] .formkit-column{padding:20px;position:relative;}.formkit-form[data-uid="a9aab816b7″] .formkit-column:nth-child(2){border-top:1px solid #e9ecef;}.formkit-form[data-uid="a9aab816b7″] .formkit-background{width:100%;height:100%;position:absolute;top:0;left:0;background-size:cover;background-position:center;opacity:0.5;z-index:1;}.formkit-form[data-uid="a9aab816b7″] .formkit-header,.formkit-form[data-uid="a9aab816b7″] .formkit-subheader,.formkit-form[data-uid="a9aab816b7″] .formkit-image{z-index:2;position:relative;}.formkit-form[data-uid="a9aab816b7″] .formkit-field{margin:0 0 15px 0;}.formkit-form[data-uid="a9aab816b7″] .formkit-input,.formkit-form[data-uid="a9aab816b7″] .formkit-submit{width:100%;}.formkit-form[data-uid="a9aab816b7″] .formkit-guarantee{font-size:13px;text-align:center;margin:0 0 15px 0;}.formkit-form[data-uid="a9aab816b7″] .formkit-guarantee > p{margin:0;}.formkit-form[data-uid="a9aab816b7″] .formkit-powered-by{color:#7d7d7d;display:block;font-size:12px;margin-bottom:0;text-align:center;}.formkit-form[data-uid="a9aab816b7″][min-width~="600″] [data-style="full"],.formkit-form[data-uid="a9aab816b7″][min-width~="700″] [data-style="full"],.formkit-form[data-uid="a9aab816b7″][min-width~="800″] [data-style="full"]{display:grid;grid-template-columns:repeat(auto-fit,minmax(200px,1fr));}.formkit-form[data-uid="a9aab816b7″][min-width~="600″] .formkit-submit,.formkit-form[data-uid="a9aab816b7″][min-width~="700″] .formkit-submit,.formkit-form[data-uid="a9aab816b7″][min-width~="800″] .formkit-submit{width:auto;}.formkit-form[data-uid="a9aab816b7″][min-width~="600″] .formkit-column,.formkit-form[data-uid="a9aab816b7″][min-width~="700″] .formkit-column,.formkit-form[data-uid="a9aab816b7″][min-width~="800″] .formkit-column{padding:40px;}.formkit-form[data-uid="a9aab816b7″][min-width~="600″] .formkit-column:nth-child(2),.formkit-form[data-uid="a9aab816b7″][min-width~="700″] .formkit-column:nth-child(2),.formkit-form[data-uid="a9aab816b7″][min-width~="800″] .formkit-column:nth-child(2){border-top:none;}