With only 37 weeks on average to the school year, getting things done with a team is a challenge that we see again and again, year after year. When we consider that we all have a long implementation list, finite energy and finite time…well, that presents us with the challenge of having to get things done well and be well as we do. There's a great Greek word for that, eudaemonia or 'flourishing.'
Having a flourishing team is the result of some of the choices we make as a team. It also involves some steps we can take to honour everyone's time and optimise the energy we put into our work together.
Many teams prefer not to leave productivity to chance but to make it happen deliberately.
A story
One such team was a faculty for a large, established school who wanted to embed writing in its school to address communication skills as an essential approach to learning. The school got everybody together and came to a shared decision that all teachers would experience the writing process so that they could apply it through workshops in their classrooms. They instituted the writing workshop for teachers, and their head of school Bill participated in the workshop.
One of the teachers who was in Bill's group shares that she was amazed that Bill learned along with the group. "He wrote like we all did, he submitted pieces for critique, he gave thoughtful and thorough critique of our group members' writing. He made me believe in him as a leader because he had the humility to learn, and the mindset to grow. His visibility in our writing workshops did make a difference and united us strongly around that initiative."
We can learn so much from this story.
We learn that leaders lead by example.
That people come to learning with humility.
That team action around a goal is the single thing that gets us there.
We have a lot to do in our schools, and every school has a set of action plans that is unique to its context.
We can't wing it
We can deliberately make choices and take steps to our team's flourishing.
BEFORE STARTING, we might:
Clearly define and describe what we want to happen.
Engage in dialog around these action plans so we can clearly see what success looks like when we accomplish them.
Collaborate on a series of actions that we will need to take to get there.
DURING the IMPLEMENTATION, we might:
Trust ourselves to follow through by setting up timelines.
Trust others to support our learning by adhering to essential agreements.
Trust the process of learning by being an engaged participant.
As teams we really need to decide if we want to maximise finite time and energy through successful collaboration. If you want to take the next step to honing the craft of collaboration, you might want to try leading a focusing meeting with your team.
Focusing a team can take as little as 25 minutes at the start. Thinking Collaborative has created a protocol called Focusing Four, which accomplishes the following:
Gets the whole team participating in identifying priorities for implementation
Allows for all voices to contribute and be heard
Creates the rationale for why some action plans are more of a priority than others
Allows for team members to advocate for the ideas
Allows priorities to rise to the top of the team's to-do list
Creates shared ownership of the resulting action plan
Here is a video that walks you through the protocol.
You can also check out the protocol here.
And, don't forget the facilitator move essential to the focusing protocol called Visual Paragraphing.
What's your favourite way to focus your team?
We are launching a new resource at the end of July called The 8 Hour Action Plan. It's a book with a step-by-step process for school teams to create action plans from start to finish in as little time as possible so that the rest of the time can be about getting things done!
Want to be the first to know when it's out? Join the Toolbox and be the first to find out.
https://f.convertkit.com/ckjs/ck.5.js
Join the Toolbox
Subscribe and get nifty resources like our planning launchpad
by email.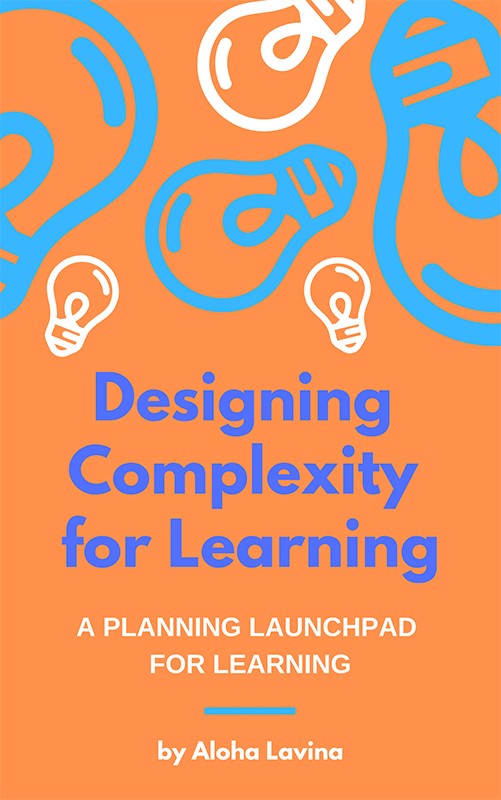 .formkit-form[data-uid="a9aab816b7″] *{font-family:"Helvetica Neue",Helvetica,Arial,Verdana,sans-serif;box-sizing:border-box;}.formkit-form[data-uid="a9aab816b7″]{-webkit-font-smoothing:antialiased;-moz-osx-font-smoothing:grayscale;}.formkit-form[data-uid="a9aab816b7″] legend{border:none;font-size:inherit;margin-bottom:10px;padding:0;position:relative;display:table;}.formkit-form[data-uid="a9aab816b7″] fieldset{border:0;padding:0.01em 0 0 0;margin:0;min-width:0;}.formkit-form[data-uid="a9aab816b7″] body:not(:-moz-handler-blocked) fieldset{display:table-cell;}.formkit-form[data-uid="a9aab816b7″] h1,.formkit-form[data-uid="a9aab816b7″] h2,.formkit-form[data-uid="a9aab816b7″] h3,.formkit-form[data-uid="a9aab816b7″] h4,.formkit-form[data-uid="a9aab816b7″] h5,.formkit-form[data-uid="a9aab816b7″] h6{color:inherit;font-size:inherit;font-weight:inherit;}.formkit-form[data-uid="a9aab816b7″] p{color:inherit;font-size:inherit;font-weight:inherit;}.formkit-form[data-uid="a9aab816b7″][data-format="modal"]{display:none;}.formkit-form[data-uid="a9aab816b7″][data-format="slide in"]{display:none;}.formkit-form[data-uid="a9aab816b7″] .formkit-input,.formkit-form[data-uid="a9aab816b7″] .formkit-select,.formkit-form[data-uid="a9aab816b7″] .formkit-checkboxes{width:100%;}.formkit-form[data-uid="a9aab816b7″] .formkit-button,.formkit-form[data-uid="a9aab816b7″] .formkit-submit{border:0;border-radius:5px;color:#ffffff;cursor:pointer;display:inline-block;text-align:center;font-size:15px;font-weight:500;cursor:pointer;margin-bottom:15px;overflow:hidden;padding:0;position:relative;vertical-align:middle;}.formkit-form[data-uid="a9aab816b7″] .formkit-button:hover,.formkit-form[data-uid="a9aab816b7″] .formkit-submit:hover,.formkit-form[data-uid="a9aab816b7″] .formkit-button:focus,.formkit-form[data-uid="a9aab816b7″] .formkit-submit:focus{outline:none;}.formkit-form[data-uid="a9aab816b7″] .formkit-button:hover > span,.formkit-form[data-uid="a9aab816b7″] .formkit-submit:hover > span,.formkit-form[data-uid="a9aab816b7″] .formkit-button:focus > span,.formkit-form[data-uid="a9aab816b7″] .formkit-submit:focus > span{background-color:rgba(0,0,0,0.1);}.formkit-form[data-uid="a9aab816b7″] .formkit-button > span,.formkit-form[data-uid="a9aab816b7″] .formkit-submit > span{display:block;-webkit-transition:all 300ms ease-in-out;transition:all 300ms ease-in-out;padding:12px 24px;}.formkit-form[data-uid="a9aab816b7″] .formkit-input{background:#ffffff;font-size:15px;padding:12px;border:1px solid #e3e3e3;-webkit-flex:1 0 auto;-ms-flex:1 0 auto;flex:1 0 auto;line-height:1.4;margin:0;-webkit-transition:border-color ease-out 300ms;transition:border-color ease-out 300ms;}.formkit-form[data-uid="a9aab816b7″] .formkit-input:focus{outline:none;border-color:#1677be;-webkit-transition:border-color ease 300ms;transition:border-color ease 300ms;}.formkit-form[data-uid="a9aab816b7″] .formkit-input::-webkit-input-placeholder{color:inherit;opacity:0.8;}.formkit-form[data-uid="a9aab816b7″] .formkit-input::-moz-placeholder{color:inherit;opacity:0.8;}.formkit-form[data-uid="a9aab816b7″] .formkit-input:-ms-input-placeholder{color:inherit;opacity:0.8;}.formkit-form[data-uid="a9aab816b7″] .formkit-input::placeholder{color:inherit;opacity:0.8;}.formkit-form[data-uid="a9aab816b7″] [data-group="dropdown"]{position:relative;display:inline-block;width:100%;}.formkit-form[data-uid="a9aab816b7″] [data-group="dropdown"]::before{content:"";top:calc(50% – 2.5px);right:10px;position:absolute;pointer-events:none;border-color:#4f4f4f transparent transparent transparent;border-style:solid;border-width:6px 6px 0 6px;height:0;width:0;z-index:999;}.formkit-form[data-uid="a9aab816b7″] [data-group="dropdown"] select{height:auto;width:100%;cursor:pointer;color:#333333;line-height:1.4;margin-bottom:0;padding:0 6px;-webkit-appearance:none;-moz-appearance:none;appearance:none;font-size:15px;padding:12px;padding-right:25px;border:1px solid #e3e3e3;background:#ffffff;}.formkit-form[data-uid="a9aab816b7″] [data-group="dropdown"] select:focus{outline:none;}.formkit-form[data-uid="a9aab816b7″] [data-group="checkboxes"]{text-align:left;margin:0;}.formkit-form[data-uid="a9aab816b7″] [data-group="checkboxes"] [data-group="checkbox"]{margin-bottom:10px;}.formkit-form[data-uid="a9aab816b7″] [data-group="checkboxes"] [data-group="checkbox"] *{cursor:pointer;}.formkit-form[data-uid="a9aab816b7″] [data-group="checkboxes"] [data-group="checkbox"]:last-of-type{margin-bottom:0;}.formkit-form[data-uid="a9aab816b7″] [data-group="checkboxes"] [data-group="checkbox"] input[type="checkbox"]{display:none;}.formkit-form[data-uid="a9aab816b7″] [data-group="checkboxes"] [data-group="checkbox"] input[type="checkbox"] + label::after{content:none;}.formkit-form[data-uid="a9aab816b7″] [data-group="checkboxes"] [data-group="checkbox"] input[type="checkbox"]:checked + label::after{border-color:#ffffff;content:"";}.formkit-form[data-uid="a9aab816b7″] [data-group="checkboxes"] [data-group="checkbox"] input[type="checkbox"]:checked + label::before{background:#10bf7a;border-color:#10bf7a;}.formkit-form[data-uid="a9aab816b7″] [data-group="checkboxes"] [data-group="checkbox"] label{position:relative;display:inline-block;padding-left:28px;}.formkit-form[data-uid="a9aab816b7″] [data-group="checkboxes"] [data-group="checkbox"] label::before,.formkit-form[data-uid="a9aab816b7″] [data-group="checkboxes"] [data-group="checkbox"] label::after{position:absolute;content:"";display:inline-block;}.formkit-form[data-uid="a9aab816b7″] [data-group="checkboxes"] [data-group="checkbox"] label::before{height:16px;width:16px;border:1px solid #e3e3e3;background:#ffffff;left:0px;top:3px;}.formkit-form[data-uid="a9aab816b7″] [data-group="checkboxes"] [data-group="checkbox"] label::after{height:4px;width:8px;border-left:2px solid #4d4d4d;border-bottom:2px solid #4d4d4d;-webkit-transform:rotate(-45deg);-ms-transform:rotate(-45deg);transform:rotate(-45deg);left:4px;top:8px;}.formkit-form[data-uid="a9aab816b7″] .formkit-alert{background:#f9fafb;border:1px solid #e3e3e3;border-radius:5px;-webkit-flex:1 0 auto;-ms-flex:1 0 auto;flex:1 0 auto;list-style:none;margin:25px auto;padding:12px;text-align:center;width:100%;}.formkit-form[data-uid="a9aab816b7″] .formkit-alert:empty{display:none;}.formkit-form[data-uid="a9aab816b7″] .formkit-alert-success{background:#d3fbeb;border-color:#10bf7a;color:#0c905c;}.formkit-form[data-uid="a9aab816b7″] .formkit-alert-error{background:#fde8e2;border-color:#f2643b;color:#ea4110;}.formkit-form[data-uid="a9aab816b7″] .formkit-spinner{display:-webkit-box;display:-webkit-flex;display:-ms-flexbox;display:flex;height:0px;width:0px;margin:0 auto;position:absolute;top:0;left:0;right:0;width:0px;overflow:hidden;text-align:center;-webkit-transition:all 300ms ease-in-out;transition:all 300ms ease-in-out;}.formkit-form[data-uid="a9aab816b7″] .formkit-spinner > div{margin:auto;width:12px;height:12px;background-color:#fff;opacity:0.3;border-radius:100%;display:inline-block;-webkit-animation:formkit-bouncedelay-formkit-form-data-uid-a9aab816b7- 1.4s infinite ease-in-out both;animation:formkit-bouncedelay-formkit-form-data-uid-a9aab816b7- 1.4s infinite ease-in-out both;}.formkit-form[data-uid="a9aab816b7″] .formkit-spinner > div:nth-child(1){-webkit-animation-delay:-0.32s;animation-delay:-0.32s;}.formkit-form[data-uid="a9aab816b7″] .formkit-spinner > div:nth-child(2){-webkit-animation-delay:-0.16s;animation-delay:-0.16s;}.formkit-form[data-uid="a9aab816b7″] .formkit-submit[data-active] .formkit-spinner{opacity:1;height:100%;width:50px;}.formkit-form[data-uid="a9aab816b7″] .formkit-submit[data-active] .formkit-spinner ~ span{opacity:0;}.formkit-form[data-uid="a9aab816b7″] .formkit-powered-by[data-active="false"]{opacity:0.35;}@-webkit-keyframes formkit-bouncedelay-formkit-form-data-uid-a9aab816b7-{0%,80%,100%{-webkit-transform:scale(0);-ms-transform:scale(0);transform:scale(0);}40%{-webkit-transform:scale(1);-ms-transform:scale(1);transform:scale(1);}}@keyframes formkit-bouncedelay-formkit-form-data-uid-a9aab816b7-{0%,80%,100%{-webkit-transform:scale(0);-ms-transform:scale(0);transform:scale(0);}40%{-webkit-transform:scale(1);-ms-transform:scale(1);transform:scale(1);}} .formkit-form[data-uid="a9aab816b7″]{box-shadow:0 2px 15px 0 rgba(210,214,220,0.5);max-width:700px;overflow:hidden;}.formkit-form[data-uid="a9aab816b7″] [data-style="full"]{width:100%;display:block;}.formkit-form[data-uid="a9aab816b7″] .formkit-header{margin-top:0;margin-bottom:20px;}.formkit-form[data-uid="a9aab816b7″] .formkit-subheader{margin:15px 0;}.formkit-form[data-uid="a9aab816b7″] .formkit-column{padding:20px;position:relative;}.formkit-form[data-uid="a9aab816b7″] .formkit-column:nth-child(2){border-top:1px solid #e9ecef;}.formkit-form[data-uid="a9aab816b7″] .formkit-background{width:100%;height:100%;position:absolute;top:0;left:0;background-size:cover;background-position:center;opacity:0.5;z-index:1;}.formkit-form[data-uid="a9aab816b7″] .formkit-header,.formkit-form[data-uid="a9aab816b7″] .formkit-subheader,.formkit-form[data-uid="a9aab816b7″] .formkit-image{z-index:2;position:relative;}.formkit-form[data-uid="a9aab816b7″] .formkit-field{margin:0 0 15px 0;}.formkit-form[data-uid="a9aab816b7″] .formkit-input,.formkit-form[data-uid="a9aab816b7″] .formkit-submit{width:100%;}.formkit-form[data-uid="a9aab816b7″] .formkit-guarantee{font-size:13px;text-align:center;margin:0 0 15px 0;}.formkit-form[data-uid="a9aab816b7″] .formkit-guarantee > p{margin:0;}.formkit-form[data-uid="a9aab816b7″] .formkit-powered-by{color:#7d7d7d;display:block;font-size:12px;margin-bottom:0;text-align:center;}.formkit-form[data-uid="a9aab816b7″][min-width~="600″] [data-style="full"],.formkit-form[data-uid="a9aab816b7″][min-width~="700″] [data-style="full"],.formkit-form[data-uid="a9aab816b7″][min-width~="800″] [data-style="full"]{display:grid;grid-template-columns:repeat(auto-fit,minmax(200px,1fr));}.formkit-form[data-uid="a9aab816b7″][min-width~="600″] .formkit-submit,.formkit-form[data-uid="a9aab816b7″][min-width~="700″] .formkit-submit,.formkit-form[data-uid="a9aab816b7″][min-width~="800″] .formkit-submit{width:auto;}.formkit-form[data-uid="a9aab816b7″][min-width~="600″] .formkit-column,.formkit-form[data-uid="a9aab816b7″][min-width~="700″] .formkit-column,.formkit-form[data-uid="a9aab816b7″][min-width~="800″] .formkit-column{padding:40px;}.formkit-form[data-uid="a9aab816b7″][min-width~="600″] .formkit-column:nth-child(2),.formkit-form[data-uid="a9aab816b7″][min-width~="700″] .formkit-column:nth-child(2),.formkit-form[data-uid="a9aab816b7″][min-width~="800″] .formkit-column:nth-child(2){border-top:none;}
Featured Photo by Jungwoo Hong on Unsplash